Chemical Resistant Fans
Plastic Ventilation Company specialises in the manufacture, installation and servicing of a broad range of fans and drives
Plastic Ventilation Company has a large range of fans available to suit most requirements, they can be made from P.V.C, Polypropylene, polyethylene etc. Over the years our fan has improved with technology and allow us to fulfil the needs of a broad range of customers needs.
Pvc series fan design consists of; The PVC Series of centrifugal fans are a two piece moulded unit that has been designed as a true volute, unlike other fans that are manufactured to a squared scroll design, ours resemble a true snail shell, achieving quieter operation and increased performance and lower running costs due to the efficiency of the design.
Sizes:
PVC 160 series
PVC 200 series
PVC 250 series
PVC 315 series
PVC 400 series
Our Service can cater for individual requirements but the standard include;


Injected moulded rotors.


Weather proof motors.


Full plastic casing.


Stainless steel fixings.


Galvanised or Powder Coat Fan Stand.


Vibration mounts.
Our fan design allows for quick and easy installation and servicing. We specialise in the repair and upgrade of existing fans. We know fans so for any questions or for just some knowledge contact us.
We can upgrade existing fans with;


Single phase motors


3 phase motors


Direct Driven Motors


Belt driven motors


We also supply v.s.d (variable speed drives)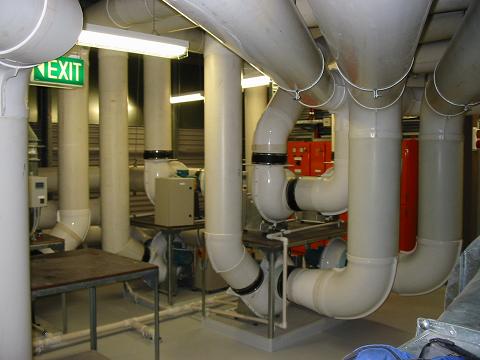 Product image: